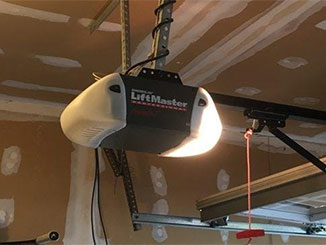 The opener is a vital part of your overall garage door system - it's essentially the brains behind the automatic opening and closing of the door. When an issue arises, it can be hard to pinpoint the problem. Our professional technicians can quickly identify any problems with your system, since they have experience with all major models. Common opener problems can include defective circuit boards, damaged trolleys and impaired motor gears.
Choosing A Suitable Drive System
There are a number of different drive systems available to choose from, namely the chain drive, screw drive and belt drive. Chain drive models are affordable and dependable, but they can be very loud. Screw drive models cost a bit more since they are quieter and need less maintenance. Belt drive models are the most costly because of their smooth and silent operation.
New Model Installation
As you can see, there are a few options to choose from when considering a new unit for your garage door. This decision becomes even more complicated when you consider the additional security options available and brands available to choose from. Purchasing a new opener can be an important long term investment for your home, so it is important to find the one that's right for you. Our team can offer advice or suggestions if you're having trouble deciding which model to go for. Once you've made a decision, we can also install the unit for you.
Picking Out The Best Features
There are a range of add-ons you can opt for when it comes to your opener. Apps like Chamberlain's "MyQ" or the Aladdin Connect, give you access to your door through your phone, meaning you can control the system from where ever you are! Genie Intellicode and the LiftMaster Security Plus models also use rolling code technology – this makes it harder for would-be intruders to clone your code and gain access to your garage.
Give Us A Call
Our professional team at Garage Door Repair Valley Center is here to help you with any opener related issue. Our reliable solutions cover repair, replacement and installation services – talk to us today!
We also take care of:

Garage Door Safety Inspections

Belt Drive Opener Installation

Garage Door Cable Replacement

New Garage Door Installation